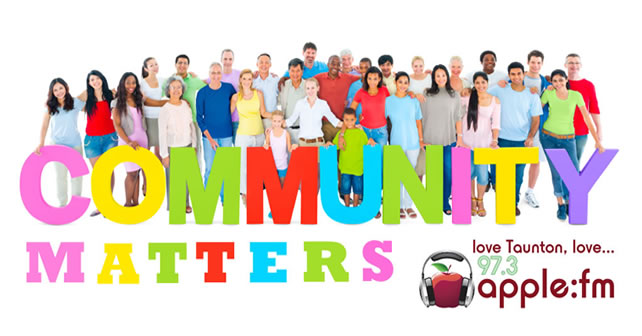 This is YOUR community radio show. The show focuses on local people and local topics.
If you have a story or topic that you want to share with Taunton then please get in touch. This can be raising awareness of a charity, talking about a local event or a hard-hitting story that can intrigue and inspire other local people.
Think you can bring something to the show? Contact us by clicking Here.



Listen back to any Apple FM show here.
Help and Information
Find out the contact details of the organisations or individuals interviewed on our Community Matters show by clicking here