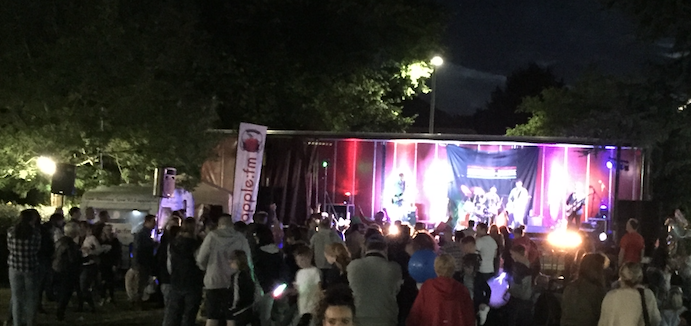 Apple FM, once again, hosted Taunton's Rock On The Green at St Andrews Green on Saturday 22nd July 2017. The rock festival, now in its 26th year, had some amazing local talent which consisted of Sam Payne – a young singer/songwriter from Taunton who combines his guitar and vocals with a loop pedal to create a unique sound. Sunset Sunday – an alternative, punk/rock band formed in 2014. Crowdawn who bring you the very best that rock music has to offer. And this years headline act Hundred Faces – a Somerset based band formed in 2012. The band play a range of great songs from the 60's to the present day. No ordinary covers band, they make well-known songs sound and feel as fresh and energetic as the day they were written.
Check out our picture gallery from the night here.
Here are some Facebook videos we posted from the event.
Hundred Faces

Crowdawn

Sunset Sunday

Sam Payne

Listen back to Rock On The Green below



Listen back to any Apple FM show here.