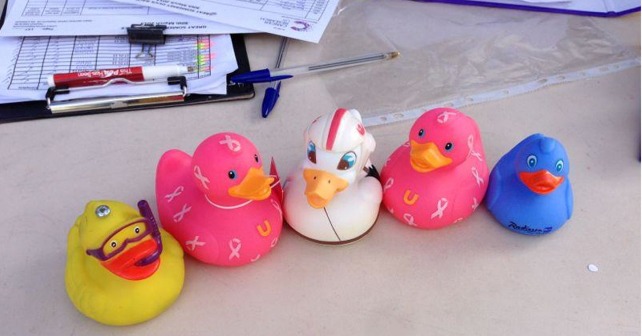 We were extremely pleased to support the 2013 Great Somerset Duck Race. Our outside broadcast team provided live commentary for the huge crowds at the event together with live updates on Apple FM.
The event raises money for Cancer Research UK and is organised by the Bridgwater and Taunton committee's of the charity. Despite the unusual cold for the time of year, huge crowds turned out and participated in the event. Over £5000 was raised at this year's Duck Race. A huge thank you to everyone that supported the event.
Check out our gallery for some great photos of the event.
[tube]http://www.youtube.com/watch?v=-ro1YD6cx-0″>http://www.youtube.com/watch?v=-ro1YD6cx-0[/tube]