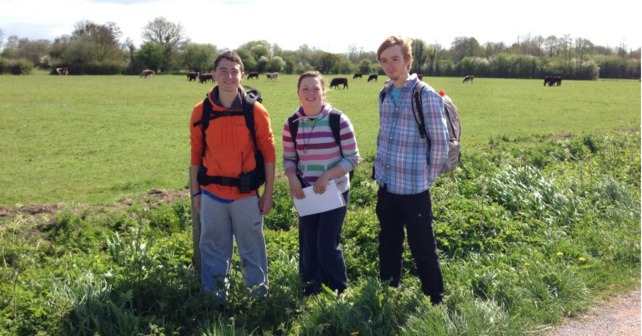 We were delighted to welcome Somer Valley FM from Midsomer Norton to Apple on their 80km (49 mile) walk visiting Glastonbury FM, Access FM (Bridgwater), Tone FM and Apple raising money for their Community Radio Station.
We joined Somer Vally FM on Thursday and Friday for a chat and update on their progress during the Breakfast shows and our very own Craig Stone joined them for their walk from Bridgwater to Taunton down Bridgwater Canal.
Craig said "It was a much harder walk than I realised!  I hope I was some fresh motivation for them to continue on with their challenge.  Joining them at Bridgwater in the pouring rain, I thought it was going to be a day of wet hair and soggy clothes.  I was very pleased to see the clouds break and the sun shining through shortly after.  The walk along the canal took us past a few small cafe's but we resisted the temptation and continued on our way.  I was regularly phoning back to the studio to let Jason (who was on air at the time) know how things were going.  He also played some motivational music to keep us going too!  Finally getting into Taunton we headed directly to Apple AM.  We were greeted by cream cakes and they were definitely a sight for saw eyes (and legs).  I admire their challenge and congratulate all who have contributed to their achievement.  Well done!".
Somer Vally then joined us on air talking about their 80km walk.  Check out some of our photos.