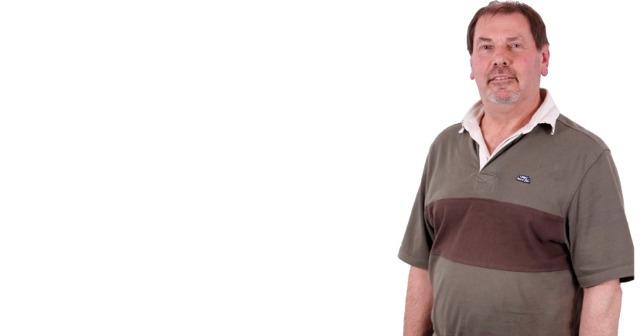 Meet Bob or some parts he is known as "BOD" – a well-known spelling mistake (you need to ask him!). Bob presents Cross Connections on Sunday evenings, Apple Crumble on Tuesday evenings and The Wednesday Work-Out on Wednesday mornings. Plus Big Apple Jazz on the first Tuesday of each month.
Bob is one of the founder members of Taunton Hospitals Broadcasting Service (T.H.B.S.) as it was then, in 1969, at the age of 17. Bob remained until 1977, when other commitments, marriage and his children, took over. Bob rejoined at the opening of Apple AM in 2004, and has been with Apple ever since. Bob back in 1969 has no Radio Broadcast history although he did apply to the B.B.C. in Bristol in 1970, and was accepted, but decided not to pursue that (silly boy!).
When Bob first started it was a hobby, which he, and his original colleagues, felt it was a useful and meaningful outlet. Bob first shows were a pre-recorded 2 hours-a-week request programme in a home-made bedroom studio, to now the 24/7 monster Apple FM is. Bob has a very wide taste in music, from classical (Vaughan Williams) to Progressive Rock (Deep Purple), but if pushed, he would say latin-rock, jazz-funk, or any combination of those four words is his real taste.
Bobs favourite acts includes Steely Dan, Fleetwood Mac (in all their guises), Genesis and all their solo projects, Brand New Heavies, Swing Out Sister, Chris Rea, Sade, Clannad, The Alan Parsons Project, and Tobymac and Koop. Bob's Favourite Album in all the world would definitely be Jeff Wayne"s Musical Version of "The War of The Worlds" – Bob says it is an absolute classic and his opinion the best "themed" album ever! Bobs favourite single tracks would probably be "Advice for the Young" at Heart by Tears for Fears, closely followed by "Atmosphere" by Tobymac.
Bob's hobby is Astronomy as well as Radio.