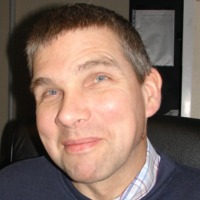 Meet Dave Ridgway, he presents Wednesday Drive-Time between 4pm and 6pm.
In addition to working on Apple, Dave has worked on a temporary radio station Called Red Stone FM which broadcasted to the Red Hill and Reigate area in Surrey. He presented two shows an easy listening show and a Folk Show. Dave as interviewed Dave Peg and Simon Nickels from Folk Rock band Fair Port Convention.
Dave enjoys listening to some Radio Dramas and enjoys listening to the Archers.