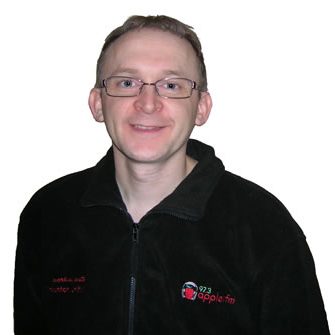 Hi I am Ross Marchant and over the past 25 years, I have been involved with a number of radio stations across the west. I have worked at the former local radio station Orchard FM where I produced and presented nightly music reviews of new releases. I also worked with Orchard's promotional crew and presented a handful of shows on the station. I also worked at the head-office of GCAP Media (now Global), which was based in Bristol. I was given a number of roles including hitting the streets of Bristol to record vox-pops and purging their music system amongst other tasks.
The reason I love working in community radio is because it is truly local. Most other 'local' radio stations have been bought by big corporate companies that only seem to care about making money. To do this they have sacrificed almost all local content including local targeted news and travel reports. In fact these stations don't even broadcast their shows locally anymore.
Apple FM, along with other community stations, are now the only proper local stations around, by that I mean broadcasting their shows from studios in the town they represent and continuing to bring you local news, weather and traffic reports.
I am also on Apple FM's Board of Directors and I am proud and honoured to be the Programme Controller for the station, responsible for overseeing all of the stations output.
I have presented Music Mania for 25 years. Over the years the show has grown to a format that I am quite proud of. The show is dedicated to bringing you great music of all genres so there is something for everyone. We aim to play loads of great music that you had forgotten you love. Music Mania is also packed with music features and competitions to keep you interested and your brain active.
So tune in to Music Mania on Thursday nights from 8-10pm.