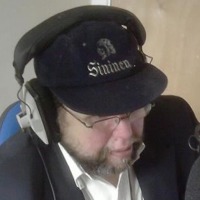 Will started doing community radio back in 1978, to Will its not a job its a hobby thats lasted all this time.
If you ask Will "do you have a favourite type of music?" his answer will be "no", the only thing he will say is that it has to be good.
Join Will for his show 'Mitchell's Mixture'. It is a mixture of various styles of music from the greats like Sinatra & Nat King Cole to some that never get played on the radio. Join Will on Sunday nights from 10pm.