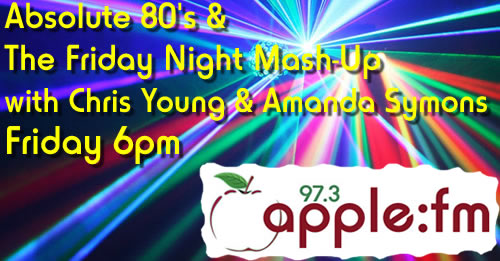 Chris Young and Amanda Symons are on-air every Friday from 6pm to get you ready for the weekend in style.
In the first hour they bring you Absolute 80's which will bring you the best tunes of the eighties decade.
Then in the second hour its The Friday Night Mash-Up with well known songs all tangled together in a genius way.

Listen back to any Apple FM show here.