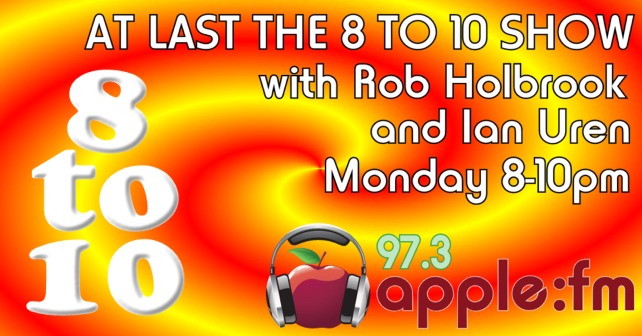 Join Rob Holbrook and Ian Uren for At Last The 8.2.10 Show. A weekly request programme for you, the patient listener. Rob and Ian visit the hospital wards, every Monday evening between 6.45 & 7.45pm, asking you which music request you would like played. Either for yourself or as a dedication for someone you know.
Rob and Ian cater for all musical tastes, for all ages. From Bach to the Beatles and back again, their playlist will satisfy you. The show also features the hourly fun competition, topics of interest and public service announcements.
Rob and Ian always look forward to people joining them listening to their show and putting entertainment back into Monday night listening. It's the perfect prescription, in fact it is just what the doctor ordered.