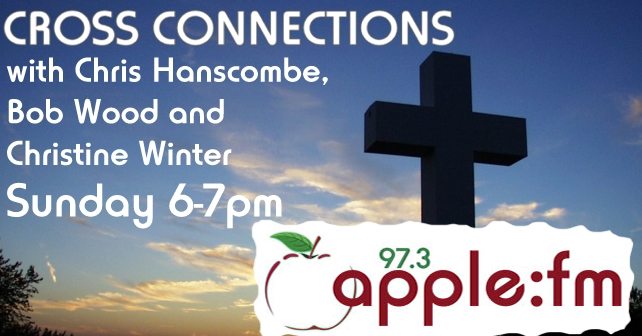 Cross Connections, presented by Bob Wood, Chris Hanscomb and Christine Winter, is our weekly trawl through the very best in Christian music of all types – from traditional to contemporary. Including news of local Christian events, studio guests and chat. The only local programme of its type.
Requests for your favourite Christian songs or hymns are also welcomed – just get in touch.
We look forward to your company on Sunday evenings.



Listen back to any Apple FM show here.