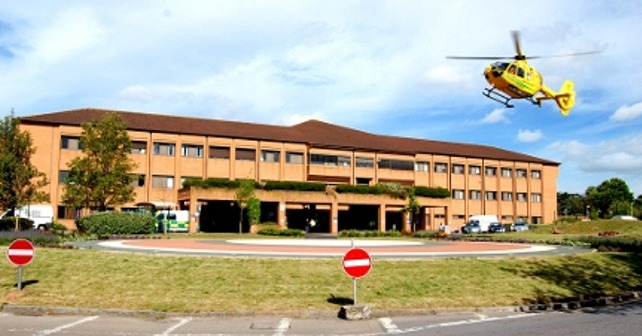 New state-of-the-art prostate biopsies are now available at Musgrove Park Hospital as part of a national study (PROMIS) being run by University College London (UCL).
The study is looking at how useful a new type of MRI scan called multi parametric (MP) MRI is to diagnose prostate cancer.
Currently patients who have a raised PSA blood test result (high levels of this protein is associated with an increased risk of having prostate cancer) undergo a transrectal ultrasound (TRUS) guided biopsy (where a needle is inserted through the rectum). This technique is quite intrusive with risks of bleeding and infection. In addition, the biopsies can fail to determine the seriousness (the grade) of the prostate cancer or, in up to 30% of cases, can miss it all together.
The clinical study will investigate whether a type of MRI scan called a multi parametric (MP) MRI – which is a high definition MRI scan – can show doctors which men could safely avoid having a TRUS biopsy; and also if it can help doctors to carry out more accurate template prostate biopsies, if they are needed.
Consultant Urological Surgeon, Mr Nick Burns-Cox, who is leading the trial at Musgrove, said: "This is a really exciting trial as it will investigate whether this new technique for scanning the prostate can replace TRUS guided biopsies. Therefore reducing the risks of discomfort, infection and bleeding in some men with a raised PSA blood test, by using this new technique instead."
"So that we can take part in this study Musgrove has funded, through its charitable fund, Love Musgrove, a new high resolution ultrasound machine. In addition to this, the team have undergone training at UCL and at Musgrove Park in MRI scanning and in the technique of template prostate biopsies. This training means we are able to use these techniques safely and consistently. We are really pleased to be part of this study as the findings may bring real benefits to our patients."
If the high definition MRI scan finds that a patient needs a biopsy then the machine has the capabilities to carry out a template biopsy. This is believed to be more beneficial for patients as, although it requires a general anaesthetic, it ensures great diagnostic accuracy as a sample is taken every 5mm within the prostate. It also reduces the risk of infection or bleeding.
Mr Burns-Cox said: "We are the first hospital in the area to offer patients the opportunity to be in this study. I think there is a high probability the results will radically change the way we manage patients with an increased risk of prostate cancer by improving diagnostic accuracy and patient safety."