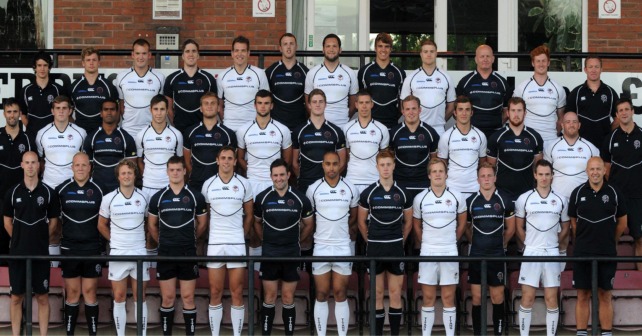 Taunton travel down the A30 to Polson Bridge to take on the Cornish All Blacks, this afternoon, in what could be a must win game for the home side. The Launceston team are at present sitting in the 3rd relegation place and have been in a bit of turmoil over recent weeks with the loss of influential player Mike Rawlins who has had to retire due to injury and also a new temporary Director of Rugby in the guise of Neil Bayliss who took over from the departed Spike Rainford. A run of poor results including losing their unbeaten home record have seen them slip down the table.
Taunton will have to be on their best to get anything out of this game as Launceston on their own pitch who are fighting for survival will be a tough nut to crack, something that the current Titans coaching staff know only too well. Head coach Tony Yapp played at Launceston for a season while they were in the Championship before moving up to Hyde Park.
Full Back Gary Kingdom played there for a season when they were in the Championship
Team Manager Keith Brooking spent 5 seasons at Launceston and played, captained and coached them in his time at the club and forwards coach Chris Brown who coached both Tony, Gary and Keith while he was joint head coach at the club and helped Launceston to two promotions. One promotion was into National League one and the other into the Championship. All 4 have fond memories of the club Keith said 'I had some great memories from down at Polson Bridge and made some great friends there. I remember some great rugby and some great socials dressed up as Father Christmas, Buzz Light Year, Yoda & Brittany Spears. I also volunteered to do something for Sports Relief one year. I promised I would do a mile of the pitch about 5 laps with a 1 pint funnel on each lap if they raised £150. They had raised this before the game even started. That was a tough few laps I can tell you. I had some ups and downs there, mainly ups, but know that as a club when the chips are down they will pull together and the culture amongst the players will be to do anything to win that game. We will have to be at our best to get anything out Saturday'.