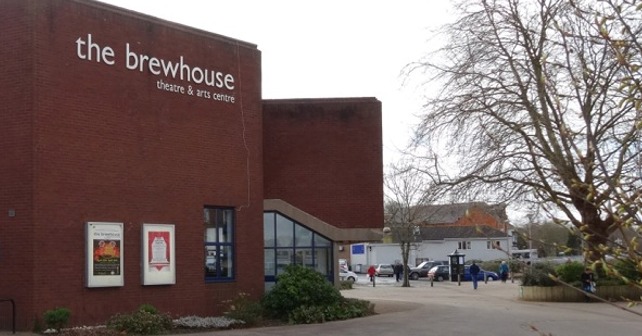 A great cheer went up at the Brewhouse Theatre on Tuesday evening as Taunton Theatre Association got the news that their application to become a charity has been approved by the Charity Commission.
TTA Chair Val Hammond said, "I'm delighted that the Charities Commission has approved our application. We are now a fully registered charity, No 1156472. This is a great step, potentially improving our chances of raising funds from trusts restricted to charities, allowing us to receive gift aid and offering many other benefits."
The news coincides with the re-opening of the Theatre next week, thirteen months after it closed in February 2013. On 8 April The Gang Show returns to its home at the Brewhouse for an especially significant show for them as they are celebrating their 25th anniversary this year. They have warned that, along with the traditional acts, there will be some surprises throughout the evening!
The following week sees the Young Musical Theatre Company 'upandatem' from 16 – 19 April with a stage adaptation of Disney's 'High School Musical'. YMTC, based in Wells, has been producing shows for the past three years, and Director Cy Boddy promises high energy from this production.
Rounding off April on Saturday 26th will be Tone Talent – The Mayor's Variety Show, a fundraiser for Mayor Libby Lisgo's charities and TTA. 80's legend Howard Jones will headline two shows at 2:30 and 7:30 p.m.
More information about all upcoming shows and how to buy tickets is available on the TTA website at https://www.tauntontheatre.org.uk