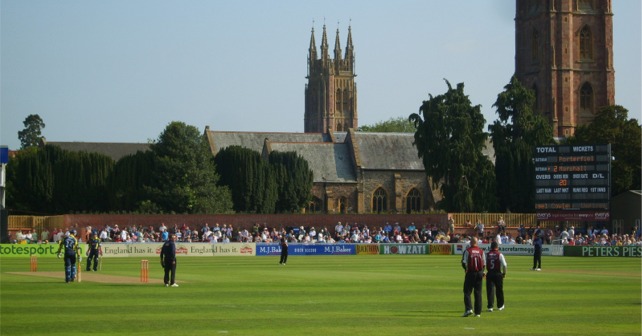 International cricket is set to return to Taunton in 2015 when we take on New Zealand in a four day match starting on May 8th.
In recent seasons the County Ground has regularly been the venue for matches against international opposition and many will recall the four fantastic days of cricket against Australia in 2013 not to mention the recent visits of India and South Africa.
Since 1927 Somerset and New Zealand have met on 12 occasions, the last of which was in 2004 in a 50 over contest when New Zealand won by 105 runs.  In fact Somerset have yet to beat the Black Caps so 2015 could see us make history!
The last first class match between the sides was back in 1999 when, despite centuries for Greg Kennis and Steffan Jones the tourists won by 6 wickets.
Marcus Trescothick who captained Somerset against them in 1999 said: "It's always great to play international games at the County Ground so to captain Somerset in 1999 the last time we played them in a first class match was fantastic for me.
"It will be great to see them back in these parts in 2015 because everybody likes to get the chance to see the touring sides and they are always special games here at the County Ground with a great atmosphere.
"I have scored a couple of hundreds against New Zealand over the years and they are always a tough side to come up against."
Marcus added: "In recent years they have progressed a great deal so I'm sure there will be a lot of people who will want to see them play, especially here at Taunton."
Nick Compton who also has very fond memories of scoring his England best of 117 at Dunedin during the 2012-13 tour said:"New Zealand is a beautiful place to tour in terms of the cricket I played and also as a country to experience and although it isn't quite the same it will be nice to have them down our way next year.
"They are very professional and a good cricketing team and will be a great spectacle for people to come along to watch."
Nick added: "I have got very fond memories of doing well in New Zealand and I'm very proud of the two Test centuries I scored out there, so it will be great to play against them again."