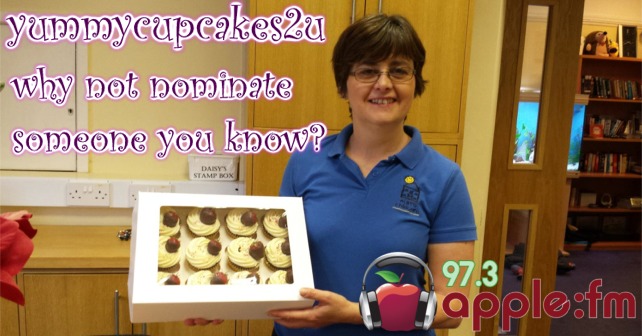 Ellen Chilcott nominated Debbie from Alby's Childcare Pre-school for Care Free Cakes.  Here's why she won this month.
"I would like to say thank Debbie for supporting me when I was at Alby's Childcare on placement and giving me the confidence to communicate with the children.
To find out more about the work undertaken at Alby's Chilcare building a brighter future, please visit the website by clicking here.
Thank you – Ellen
Congratulations Debbie – from all at Apple FM
If you know of an individual or team that you feel is worthy of a cakes, just complete our online form for you chance to win.