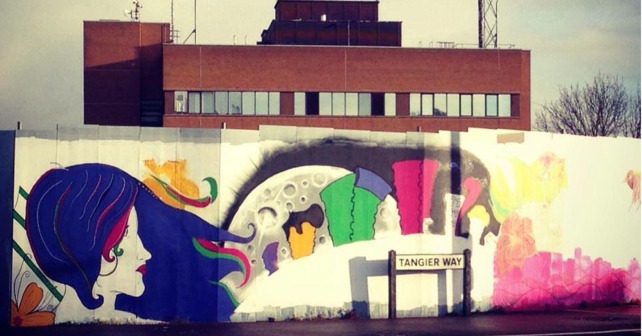 WORK is due to start soon on a new mural at Tangier in Taunton to brighten up the area and highlight the launch of a new youth project.
The project was born out of a mural created earlier this year on hoardings at Tangier Way by students from Somerset College.
This inspired the Wall of Youth at Tangier where work is due to start on Sunday on the first section.
The project, Inspiring Social Innovation Society (ISIS), comes under the umbrella of Taunton-based charity Stand Against Violence (SAV) which is working with young people in the area.
The Wall of Youth will take shape over a number of months with the first section starting now. Materials have been funded through the Big Lottery Fund.
Later in the year the charity will launch its Diverse Events Academy to empower 14- to 24-year-olds around the issues that concern them, promoting open-mindedness and community action.
Deputy Leader of Taunton Deane Borough Council, Cllr Mark Edwards, has been working with the group to secure permission for the mural and is delighted that the hard work is coming to fruition.
"I hope that when people see the art they will be see that young people are inspiring not just their own age group but the community as a whole. I look forward to seeing the artwork taking shape."