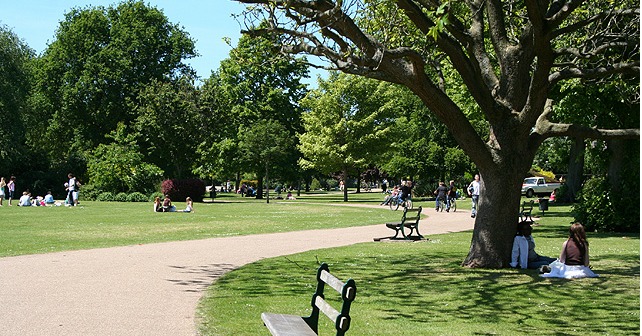 THERE'S never been a better reason to love Taunton Deane's amazing parks with four winning coveted Green Flag awards at the start of national Love Parks Week.
Parks have come into their own this year thanks to some glorious summer weather – and the awards demonstrate the Taunton Deane has some of the best in the country.
Today, Vivary, and French Weir Parks in Taunton, Wellington Park and Swains Lane Nature Reserve in Wellington will receive the Green Flag Award, a sign to visitors that the parks are well-maintained and well-managed, with excellent facilities.
The award-winning Taunton Deane parks are among a record number receiving the Green Flag Award this year, ensuring that even more of us now have access to well-managed, high-quality green spaces.
Cllr Catherine Herbert, who holds the Council's Sports, Parks and Leisure portfolio, said: "We are so lucky in Taunton Deane to have such wonderful parks and green spaces. It is down to the hard work of our own staff and huge support from the many Friends and community groups that our parks have been recognised yet again. I would like to thank everyone for their efforts."
Keep Britain Tidy's Green Flag Award scheme manager Paul Todd said: "We are delighted to announce yet another record-breaking year for Green Flag Award parks and green spaces.
"A Green Flag Award provides national recognition for all the parks managers, staff and volunteers who, through their dedication and hard work, have helped to create these fantastic places for everyone to enjoy.
"Quality green spaces are a vital resource for communities and that is why it is so significant that we have given out more awards than ever before."