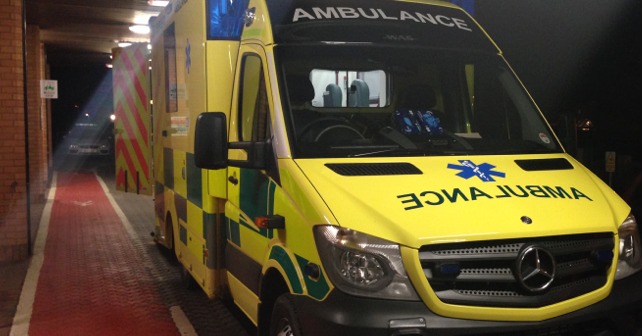 The public can help the NHS and themselves this winter by getting the right treatment for their level of illness and not using the hospital A&E and urgent care services for minor ailments or illness.
The call comes at a time when Somerset's GPs, hospital, community and ambulance services are straining under the demand from genuinely ill patients, particularly the elderly frail and the long-term sick.
Last night's (18-12-14) BBC One Show gave viewers a behind–the-scenes look at the demand currently being placed upon staff at the A&E Department at Taunton's Musgrove Park Hospital.  With some patients exceeding the four hour A&E wait and staff doing their utmost to discharge patients in order to permit the more seriously ill to be admitted to the hospital, there could be no doubt how pressured local NHS services are at this time.
Such is the demand this year upon district hospital beds, that some patients and their families may be advised that they need to be discharged to a community hospital or care home which is not the closest to their own home. This will be only be done to free up hospital beds to allow seriously ill patients to be admitted.  It might also be necessary to ask people who are medically fit to transfer to a care home for a short period whilst waiting for a care package at home.
Dr Ed Ford, a Minehead GP and Somerset Clinical Commissioning Group's Urgent Care Lead said:   "We are appealing to the public to use NHS emergency and urgent care services responsibly and understand why it is important people work with their local NHS.
"Hospitals and community services are facing an unprecedented level of demand upon their emergency and urgent care services, so I would appeal to anyone with only minor illness or ailments – or festive revellers – to use their NHS responsibly. We want people to be able to enjoy themselves without putting themselves at risk. We would request that, unless it is an emergency, if people feel they need medical advice then please dial 111 or speak to your local pharmacist. We would request that people do not default to calling 999 or turning up to A+E with minor illnesses.
"There are better and quicker treatment options for most minor illnesses and ailments when you visit your local pharmacist or call NHS 111 for health advice."