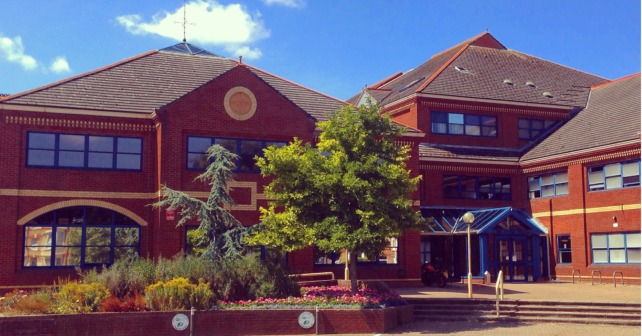 TAUNTON Deane is one of the best performing districts in Somerset with the number of housing completions one of the highest in the county. As a result the authority is receiving more than £3m in Government funding
Official figures show that 722 completions were achieved between October 2013 and October 2014 – with 177 of those for affordable housing to help people onto the property ladder.
This translates into Government cash from the New Homes Bonus scheme totalling £3.1 million awarded to the Borough this year. The cash award for this year's completions alone stands at £875,804.
Much of the funding is being set aside to fund infrastructure – for instance roads –so unlocking further employment and housing sites, used to enable other sources of funding to come on stream for major projects such as improvements to the A358 and to help support important leisure facilities such as the proposed new pool at Blackbrook.
The completions, coupled with job creation locally, show that Taunton is emerging successfully from one of the deepest recessions in living memory.
The housing completions in Taunton Deane are well ahead of other Somerset authorities and some areas of neighbouring Devon, including Exeter.
Employment prospects are also improving with new companies moving in – Rigid, for example in Wellington, which relocated last year is on track to create 140 jobs – and existing businesses, like Berry's Coaches, expanding into new premises at Norton Fitzwarren.
High tech companies such as IDN, based in Creech St Michael creating 13 jobs, and GSI Exotec on Lisieux Way creating 20 jobs, are leading the way locally in creating jobs in a sector that is recognised as having strong growth potential in Taunton. .
Dutch manufacturer Kiljstra, which makes concrete products, is moving to the old Tarmac works in Henlade, creating 42 new jobs. A new petrol filling station at Wellington business park, Westpark, is creating 23 new jobs.
New shops and restaurants opening in Taunton are helping to boost employment with some big High Street names moving into the county town including Joules, Neals Yard and L'Occitane.
Cllr Norman Cavill said "The plans and building blocks that we have put in place over the past five years are really starting to pay off. Taunton Deane is an exciting, dynamic location, home to many new families and a strong community of growing, successful businesses."