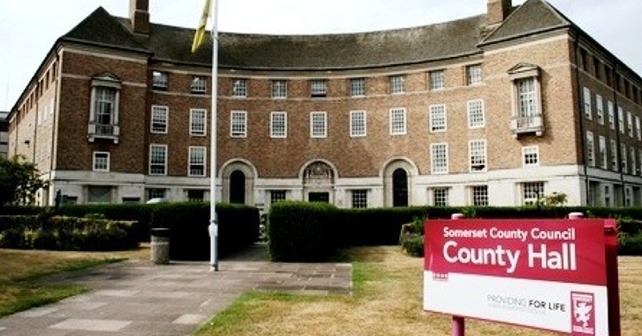 Major water and highway improvements which will see a main road through Dunster closed to traffic for several weeks are due to start early next month.
The works, which are scheduled to run from Monday 5 January until the end of March, have been planned jointly by Wessex Water and Somerset County Council to minimise overall disruption as much as possible.
It will involve the closure of West Street – the A396 – and a diversion will be in place for traffic.
The essential water supply improvements to renew ageing mains by Wessex Water and the highway work by Somerset County Council can only be carried out under a full road closure due to the narrow streets. Both organisations are carrying our work at the same time to reduce the impact that separate schemes would cause.
Following discussions with the Dunster community, both Wessex Water and Somerset County Council arranged for the work to take place outside the main tourist season, between January and Easter, to minimise inconvenience and disruption.
A public meeting was held in the village back in October to discuss the plans with residents and businesses and resolve any issues before work begins.
Cllr Harvey Siggs, Somerset County Council's Cabinet Member for Highways, said: "This is no ordinary highways scheme, it is a major operation and we have no choice but to close the road.
"We know it will have an impact on local people and we're really sorry for the inconvenience it will cause, but we hope they will understand why this is necessary.
"The water mains need replacing and we also have some important highways improvements to carry out. What we've done is plan all the work to take place at the same time during the winter outside of the main tourist season to minimise disruption as much as possible."
The existing water mains in Dunster are coming to the end of their serviceable life and have suffered a number of bursts in recent times, leading to several unplanned emergency road closures. The old mains will be replaced with modern plastic pipes to safeguard the quality of the water supply and reduce the risk of future disruptions.
Individual service pipes will be reconnected to the new mains and any metal pipes within the public highway will be replaced at the same time.
Wessex Water design engineer Paul Hobbs said: "Our work is essential to provide residents and businesses with a reliable supply of water.
"We are using 'no-dig' techniques where possible to reduce the number of excavations required and allow us to complete the work as quickly as possible.
"Although the road will be closed to through traffic, businesses will remain open as usual and we would encourage local people to continue to support traders while both the water supply and highway work takes place."
Mr Hobbs added that the company had written to local residents to explain more about the work and visited a number of businesses in the area.
Somerset County Council is also planning several other projects to improve facilities. These include upgrading traffic signals, improving footpaths on West Street, carrying out improvements in anticipation of a new doctor's surgery, and resurfacing.*
Further details about the scheme, including a Q&A put together following the public meeting, can be found online atwww.somerset.gov.uk/dunsterworks. The page will be updated while works are in progress. There is further information about Wessex Water's supply work at www.wessexwater.co.uk/dunster.