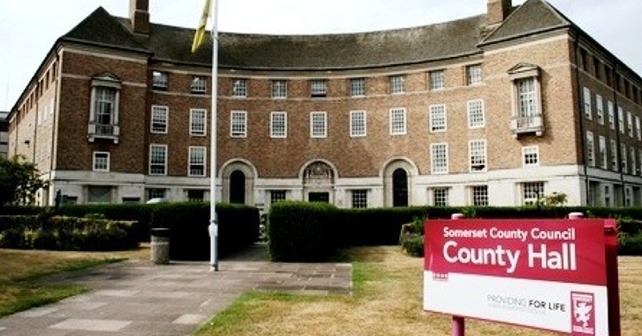 The Lord-Lieutenant of Somerset, Lady Gass, has signed Commissions for five new Deputy Lieutenants.  They are:
Mr Andrew Brownsword CBE is best known for creating a very successful Greetings Cards and Gifts publishing business, which was regarded as the industry pace-setter in design and innovation.  Currently he chairs the family business which incorporates hotels, property development, farming and retail enterprises.  He has also founded two Charitable Foundations, one of which secures important works of art for the nation, and the other which supports the arts, heritage and health in the South West of England and for which he was appointed CBE in the 2014 Queens¹ Birthday Honours.
Mr John Cullum lives in Bath and has wide business experience.  He now takes the lead as Chairman in some significant voluntary organisations, including the Royal United Hospital Bath Appeal and recently the Bath Festivals¹ Trust.  He is a Trustee of the Quartet Community Foundation and was High Sheriff of Somerset from 2011 to 2012.
Mrs Annie Maw has lived in Somerset for over 35 years and in Pilton since 2004 and has always been active in voluntary work.  Among her responsibilities she is a Council Member and a Director of The Royal Bath & West of England Society and Chancellor of the Somerset Children¹s University.  Annie is a Trustee of the Southern Spinal Injuries Trust, serving the South and West of England, a Trustee of TS5C (a charity supporting young athletes in Somerset) and a Wells Cathedral Guide.  She was High Sheriff of Somerset from 2008 to 2009.
Rear Admiral Ian Moncrieff CBE has had a distinguished career in the Royal Navy.  He came to Somerset in 2006 as the UK National Hydrographer, based in Taunton and he is now the Chief Executive in the Hydrographic Office.  His home is in the village of Timberscombe in the Exmoor National Park.  He was appointed CBE in 2010.
Mr Peter Wyman CBE lives in Plainsfield, on the Quantocks.  He is a very experienced Chartered Accountant and has been President of the Institute of Chartered Accountants in England and Wales.  His current posts include Chairman of Yeovil District Hospital, Chairman of the Somerset Community Foundation and Treasurer and Member of Council, Bath University.  Peter was appointed CBE for services to the accountancy profession in 2006.