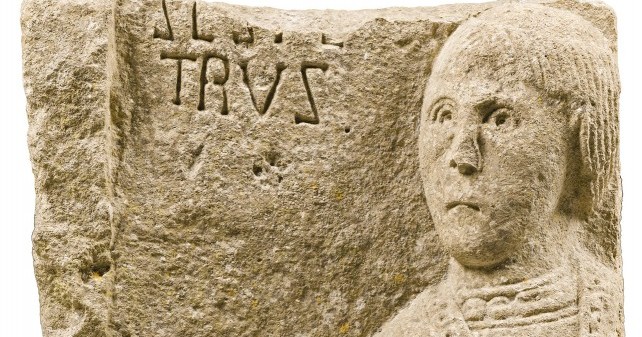 A unique Anglo-Saxon sculpture is to go on display at The Museum of Somerset in Taunton after the museum raised £150,000 to acquire it, including a grant of £78,600 awarded by the Heritage Lottery Fund (HLF).
The sculpture, which depicts St Peter, was found by a Somerset builder who used it in his garden at Dowlish Wake near Ilminster to mark the grave of a pet cat.
Not until 2004 was it recognised as a nationally-important object, probably dating from about AD 1000.
"We were keen at the time to acquire it for the museum," said Steve Minnitt, Head of Museums for the South West Heritage Trust, "but the price was beyond us.
"So when it recently came up for sale again we were determined to raise the money if we could."
In addition to the Heritage Lottery Fund's contribution, the purchase has been made possible by generous grants from the Art Fund, the Arts Council England/V&A Purchase Grant Fund, the
Fairfield Trust, the Friends of the Museum of Somerset and others.
The sculpture is on a limestone panel about 45 cm square and shows St Peter as a bishop with his right hand raised in blessing. A damaged inscription records his name.
Steve Minnitt added, "Sadly, by 2004 the builder had died and we don't know exactly where he found the sculpture. But the oolitic limestone is typical of south Somerset so we can be fairly certain that it was created for a local religious building. Muchelney Abbey lies close by and is one possible place of origin. The abbey was dedicated to St Peter and St Paul."
The sculpture is now back in Somerset and will be on permanent display at the Museum of Somerset from Saturday 17 January.
Tom Mayberry, Chief Executive of the South West Heritage Trust, said "We are delighted that this unique and beautiful sculpture has returned to the county.
"Working with Somerset County Council we want to make sure that objects as outstandingly important as this one can be preserved in Somerset for everyone to enjoy and appreciate."
Cllr David Hall, Deputy Leader of Somerset County Council, and a trustee of the South West Heritage Trust, said: "What a superb acquisition for the Museum of Somerset – a real win for the county – and so soon into the life of the new South West Heritage Trust.
"The sculpture of St Peter is truly impressive – and to think it came to light in such an unexpected way."
Commenting on the grant award, HLF's Head of South West, Nerys Watts, said: "We were delighted to be able to help the Museum of Somerset acquire this unique object from the county's past, ensuring that it can be understood and appreciated in the future by local people and visitors alike."