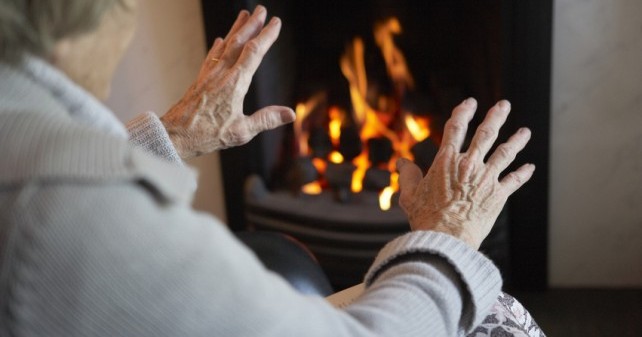 Somerset's vulnerable residents, particularly older people, are being urged to ensure they keep warm and well during the cold weather.
Low temperatures can be dangerous, especially for the very old, the very young and those with chronic diseases, but there is plenty that we can do to help reduce our risk of the cold impacting our health.
Doctors and Somerset Public Health at Somerset County Council recommend the following steps to help older and vulnerable people reduce their risk of illness this winter.
Top tips for keeping warm and well this winter:
Keep warm by setting your heating to the right temperature (18 to 21°C).
Have your free flu jab to protect yourself and others from influenza, if in an eligible group, see your GP or Pharmacist
Look out for friends, relatives and neighbours who may be vulnerable to the cold.
Stay tuned to the weather forecast and plan ahead with supplies.
Have regular hot meals and drinks throughout the day and keep active to help your body stay warm.
Get financial support to make your home more energy efficient, improve your heating or help with bills.
Have your heating and cooking appliances checked regularly.
Wear a few layers of thin clothing rather than one thick layer, and when you need to go outside wear shoes with slip resistant, good grip soles.
Make sure your medicine cabinet is well stocked up with over the counter medicines to treat minor injuries and ailments.
Trudi Grant, Director of Public Health at Somerset County Council said: "The onset of cold and wet winter weather can take a very heavy toll on the health of older people and those living with long term illnesses. Every year we see more people admitted to hospital with illnesses or accidents relating to winter weather, but many of these could be avoided.
"If you know anyone who may be adversely affected by the cold, please try to be a good neighbour and offer support. Small gestures such as helping with shopping occasionally and taking around a warm meal can be a huge help to people who are more likely to experience problems in the winter."
Cllr. Christine Lawrence, Chair of Somerset Health and Wellbeing Board, Somerset County Council said: "Be a good neighbour and a winter friend in the community by checking in on your vulnerable neighbours to see they are warm and well, offering to collect prescriptions for them or taking them to the GP for appointments. Looking in on a vulnerable neighbour, friend or family member can make a huge difference, helping to prevent loneliness and spreading the warmth!"
If you feel ill then the NHS is here to help. The NHS advises that A&E and 999 services are for life-threatening and serious conditions. Your local high-street pharmacy can help with minor illnesses and complaints such as coughs, colds, flu, stomach upsets, aches and sprains.
If you feel it's not a 999 emergency, but need medical help fast, dial 111. NHS 111 is a fast and easy way to get the right help, and is available 24 hours a day, 365 days a year. Calls are free from landlines and mobile phones.
Somerset has some excellent Minor Injury Units at Community Hospitals who can treat a wide range of minor injuries and illnesses. They also have much shorter waiting times than the A&E (an average of 20 minutes which can rise to 2 hours at peak times).
NHS Choices has full information on winter health including free flu vaccination eligibility or ask your GP surgery or Pharmacist www.nhs.uk/winterhealth
Public Health England leaflet "Keep Warm, Keep Well" offers information on cold weather benefits and help available. Read the financial help to heat your home section in the leaflet www.gov.uk