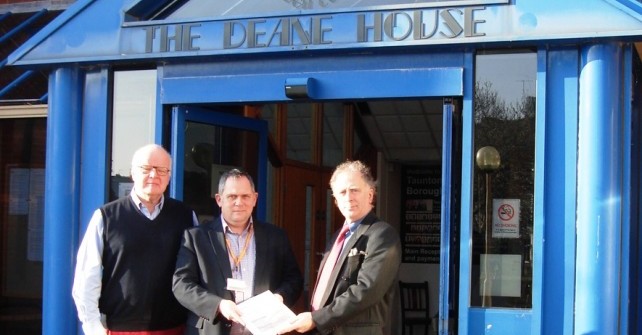 A significant milestone has been marked in the progress of Trull's Neighbourhood Plan when it was handed to Planning portfolio holder Cllr Mark Edwards.
The group behind the plan have been working for almost three years on the document and are now ready to enter the next stage of the process.
Under the Localism Act, communities have been given the chance to help shape the way their areas grow and develop and a Neighbourhood Plan brings their ideas together.
The Trull group has sent questionnaires to more than 2,000 residents in Trull and Staplehay and undertaken extensive research which has resulted in the 60-page plan.
Trull parish councillor Collin Ralph, who is a member of the group, said: "We have learned so much – particularly how people really do value their surroundings."
The next step will be for the plan to go out to wider consultation and people are being encouraged to voice their views. Details of how they can get involved will be publicised.
Cllr Edwards said: "The Neighbourhood Plan Group in Trull has worked extremely hard engaging with the residents and thoroughly assessing the detail and policies required for the plan.
"I want to commend their efforts and look forward to taking this plan to its final statutory stages. The plan reflects the views of the community and I expect this to be carefully considered and respected as any plans emerge at any time in the future."