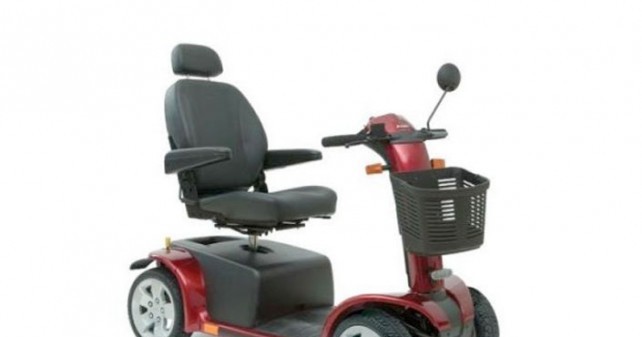 A service that provides motorised scooters for shoppers with mobility problems is to continue in Taunton town centre thanks to an agreement reached between Taunton Deane Borough Council and a charity.
Compass Disability, based in Taunton, has come forward to ensure the Shopmobility service can continue – and improve. It is based at the multi-storey car park in Paul Street.
The future of the service was in doubt as the Council was faced with making substantial savings to balance the books. Now, after lengthy discussions between the authority and the charity, arrangements are being made to keep Shopmobility on the road.
The Council has agreed to a three year "stepped funding" deal which will reduce its costs gradually over three years from £30,000 per annum to £15,000. The Council will realise an immediate saving from the arrangement as current funding is £50,000 p.a.
Both organisations are committed to make the transition as seamless as possible to minimise any inconvenience to customers.
Cllr Mark Edwards, Executive Councillor for planning and transportation, said: "We are grateful to PLUSS which has operated Shopmobility for the Council for a number of years. We understand this service is valued so we are delighted that Compass has come forward.
"We look forward to working with Compass and would like to reassure Shopmobility users that any impact on customers will be minimised during the changes ahead."
The new arrangement is due to come into effect on April 1.