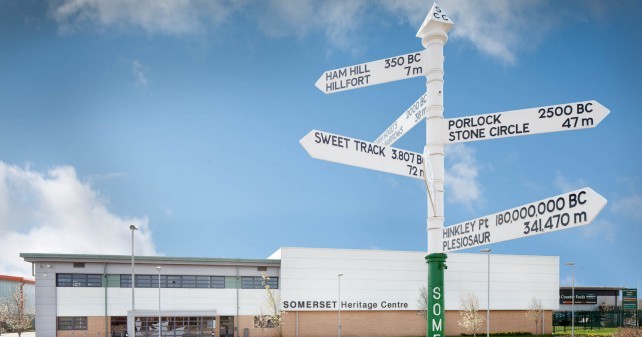 In a bid to tackle heritage crime, English Heritage and Avon and Somerset Police have organised a seminar in Taunton on Monday 2 February.
Heritage crime includes offences such as illegal metal detecting on farmland, lead theft from historic places of worship, graffiti and vandalism to historic buildings, unlawful alteration or demolition of listed buildings and damage to ancient archaeological monuments from irresponsible off-road biking and driving.
Hugh Beamish, Assistant Inspector of Ancient Monuments for English Heritage in the South West said: "We are pleased to be working with Avon and Somerset Police, the local community and partners in an effort to protect Somerset's rich and diverse range of historic buildings and archaeological sites."
Keynote speaker at the event is Mark Harrison, English Heritage National Policing and Crime Adviser who coordinates the national Heritage Crime Programme.
Mark Harrison said: "This seminar is about raising awareness and understanding of the threat and impact of crime and anti-social behaviour on the historic environment."
PC Robert Jacobs, Heritage Crime Officer from Avon and Somerset Police, said: "We believe effective policing of rural and heritage crime is best achieved by close partnerships, and so a seminar such as this will increase our ability to prevent and detect crime against our natural and historic environment."
About 35 people are expected to attend the one-day event at the Somerset Heritage Centre including delegates from Avon and Somerset Police, Somerset County Council, the South West Heritage Trust and Finds Liaison Officers from the Portable Antiquities Scheme, a project funded by the Department for Culture Media and Sport to encourage the voluntary recording of archaeological objects found by members of the public.