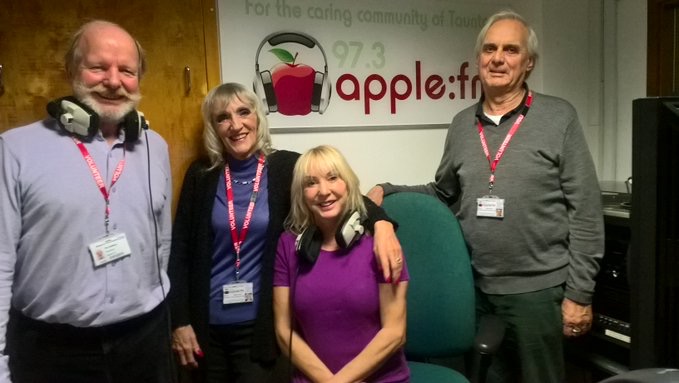 This is YOUR Community Radio show. The show focuses on local people and local topics and is presented by The Community Matters team. (Pictured above left to right Tim Slattery, Marcia Hill, Jacqui Budd and Brian Harris)
If you have a story or topic that you want to share with Taunton then please get in touch. This can be raising awareness of a charity, talking about a local event or a hard-hitting story that can intrigue and inspire other local people.
Think you can bring something to the show? Contact us by clicking Here.
Follow our Community Matters Show tweets below and see what we've been up to in between shows and hear our last show further down the page!