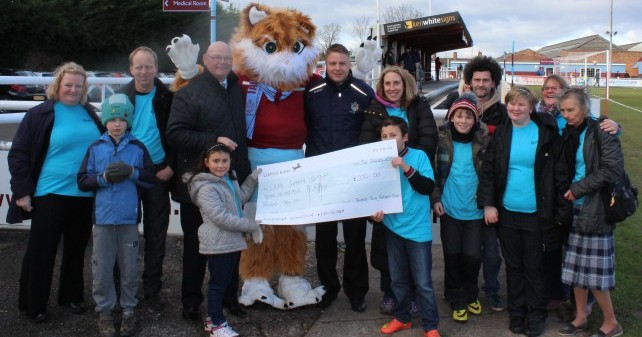 Taunton Town Football Club were pleased to present the proceeds of our Christmas Charity Collection 2014 to Escape Support Group before last Saturday's home game with Shortwood United.
A ground collection was held at the home matches with Cinderford Town and Swindon Supermarine in December which was then combined with contributions made by all players, management and directors to realise a grand total of £350.
Escape Support Group provides activities, days out and holidays for families that have a disabled child within their family unit; further information can be found on their website www.escapesupportgroup.com.
Beginning in 2010, this was the club's fifth Christmas Charity Collection which has seen Musgrove Park Hospital Children's Unit, Taunton Women's Aid and Taunton Opportunity Group all previously receive donations.