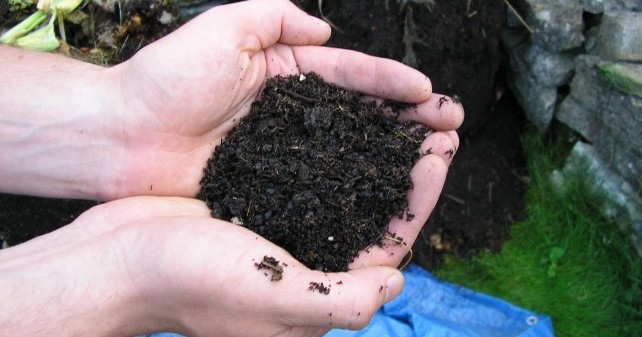 Green-fingered gardeners heading out this spring to their flower beds or veg patches – or staying in for their window boxes – can find strong support from Somerset Waste Partnership (SWP).
As well as garden waste collections and taking garden waste at all recycling sites, SWP has great offers on compost bins as it backs home composting with simple tips and expert advice.
Those with space and a little know-how can turn grass cuttings and dead flowers, plus some waste foods, into nutritious free plant food and soil conditioner.
Home composting is easy, cheap and very green, whether building your own multi-bay stalls or purchasing bespoke "Dalek" compost bins through SWP's special bargain offers.
SWP advises composting with garden waste, certain foods, and scrunched up paper and card to allow air to circulate and help create a balance of carbon and nitrogen.
Among the foods that can be added to a compost heap are fruit and veg peelings, tea bags, coffee grounds and eggs shells.
For those new to composting, Somerset's network of Compost Champions offer free advice. For your local advisor, contact the Carymoor Environmental Trust at www.carymoor.org.uk.
Carymoor is keen to recruit more experienced composters willing to give advice in their community and at local events, and is offering free training in March.
For full details of the new garden waste collection subscriptions, composting bin bargain offers, Compost Champions, and advice on composting, visit www.somersetwaste.gov.uk.