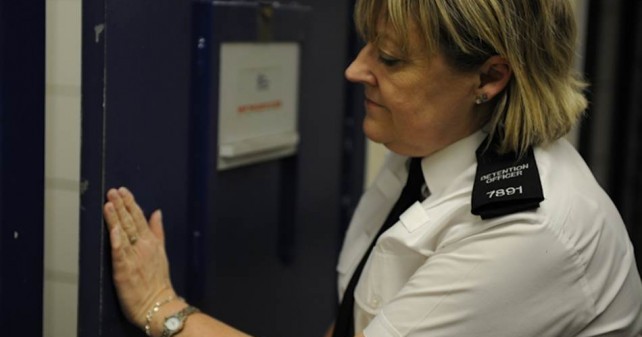 In support of International Women's Day on March 8, Avon and Somerset Police are celebrating the achievements of female staff, officers and volunteers, as part of this year's theme – Make It Happen.
In a series of profiles, women across the force have spoken about their career highlights ranging from work to tackle violence against women, to undercover drug investigations, and high profile operations to bring organised criminals to justice.
Assistant Chief Constable (ACC) Louisa Rolfe is Avon and Somerset Police's most senior female police officer. As the national lead on domestic abuse, she was the first female, and one of the youngest officers, to head up the constabulary's CID department.
Her current areas of responsibility span across specialist operations departments, which include serious crime investigation, roads policing, armed policing and counter terrorism.
ACC Louisa Rolfe said:
"I am proud to work for an organisation that supports women to make it happen.
"From firearms officers to senior leaders, dog handlers to roads policing motorcyclists, women in our organisation are achieving great things in their careers whilst working hard to keep our communities safe.
"The experiences we're showcasing are just a handful of the talented female staff and officers working for Avon and Somerset Police. Their stories show the huge variety of roles women work in across the force, as well as the diversity of situations and challenges they face on a daily basis.
"During my career journey from Police Officer to Assistant Chief Constable, I've seen old stereotypes around women in policing fade and great steps taken to support women in their careers, with men and women in policing now working as equals.
"Avon and Somerset Police are pleased to support International Women's Day and this year's theme 'Make It Happen'. I hope we inspire the next generation of women and encourage consideration of a career in policing."
Avon and Somerset Police and Crime Commissioner Sue Mountstevens, who is one of only six female PCCs elected across the 41 policing areas, said: "We all have our own challenges to overcome in order to reach our fullest potential and as a woman I seek equality and not priority, both in society and the workplace.
"I am incredibly encouraged by the journey we are on to improve the representation of women at all levels working for Avon and Somerset Police.
"I want the constabulary to be truly representative of the communities it works with, so while we continue to break down any remaining barriers for women we must do the same for other groups who are still under-represented today.
"We have made good progress and I really believe that we all have to push beyond our own limitations from time to time and 'Make it Happen', if I hadn't then I wouldn't be here as your PCC today."