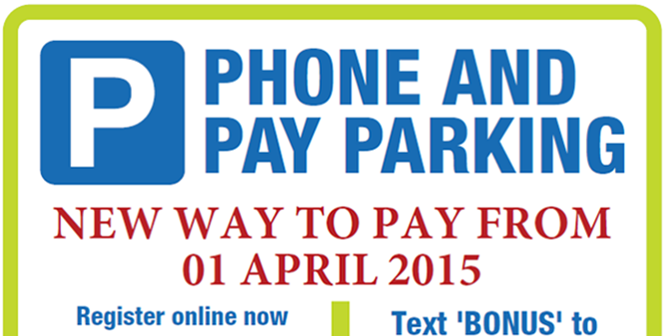 Changes are being made to the cashless car parking system in Taunton Deane – and it's important customers register now.
The RingGo system has been in operation in Borough Council cark parks in Taunton and Wellington for a number of years. But the supplier is about to change to Phone and Pay with a go-live date of April 1.
Parking machines will be labelled with the new information and leaflets made available for existing RingGo customers to make them aware of the impending switch.
Phone and Pay operates in the other Somerset districts – Mendip, South Somerset, Sedgemoor and West Somerset – so Taunton Deane joining will ensure a uniform system is available across the county.
There's a bonus on offer to those who register before April 1 as they will benefit from a month without having to pay the 14p initial transaction charge.
Motorists can pay for parking using a credit or debit card.  Simply register online at www.phoneandpay.co.uk, and provide vehicle and payment details or book parking by:
Calling 01823 210 302
Texting 07786 207 708
Downloading the smartphone app (search "Phone and Pay Parking")
Motorists will need to quote the location code and the length of stay before confirming the booking.  Once booked motorists can extend their parking time without having to return to their vehicle.  So if you are delayed in the shops, or running late in any way, the ability to buy parking by phone will be most welcome.
Pay and display will remain available for those drivers who prefer to use that system.
Taunton Deane Borough Council parking enforcement staff will receive real-time information on all parking bookings made via handheld terminals, enabling them to monitor vehicles within the car park in an instant.
Register online now at: www.phoneandpay.co.uk