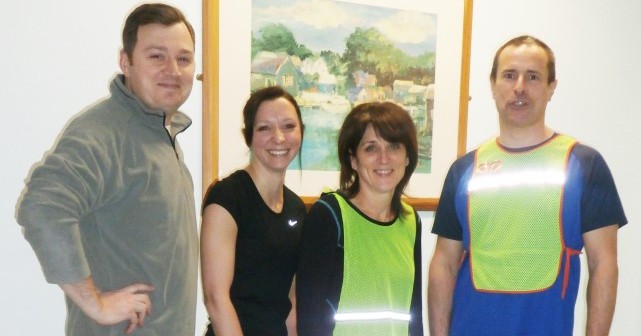 Staff from Musgrove Park Hospital's vascular department have teamed up with Love Musgrove (the hospital's charity), to run Taunton's half marathon on Sunday, 12 April 2015, to raise money for their charitable fund.
The group of eight amateur runners are hoping to raise £1,000 in sponsorship and donations for the vascular department, where they all work.
Vascular consultant, James Coulston, said: "The vascular department have come together with the aim of raising money for patient equipment in the vascular outpatients department. A truly multidisciplinary group of specialist nurses, junior doctors, consultants, registered nurses, healthcare assistants and administrative colleagues have all committed to run the Taunton half marathon.
"For many of the staff this is their first excursion into running, and whatever the weather we can always be seen plodding the streets of Taunton on a Tuesday night, training for the race.
"We are determined to raise money to help buy equipment that will directly benefit vascular patients receiving treatment at the hospital."
To sponsor the team for their epic run please take a look at their Just Giving fundraising page: www.justgiving.com/vascularteam or contact Louise Vickery (vascular nurse) on Louise.Vickery@tst.nhs.uk