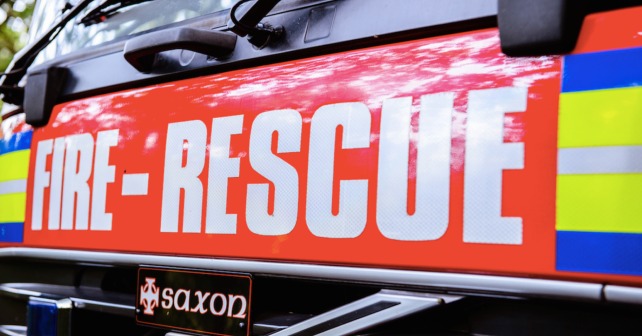 2 fire appliances from Taunton were mobilised following a call from a member of staff reporting smoke issuing from the engine at the front of an empty passenger train at Taunton Railway Station earlier this morning (06:42 Saturday 21 March).
Shortly after arriving and liasing with staff, crews confirmed there was an electrical fire within a passenger carriage on an empty static train.
After placing a block on the line, to ensure the safety of the crew, they extinguished the fire with 3 C02 extinguishers.
Damage was confined to electrical wiring and jumper cables between the carriages only.
Duty of care was left with station staff.