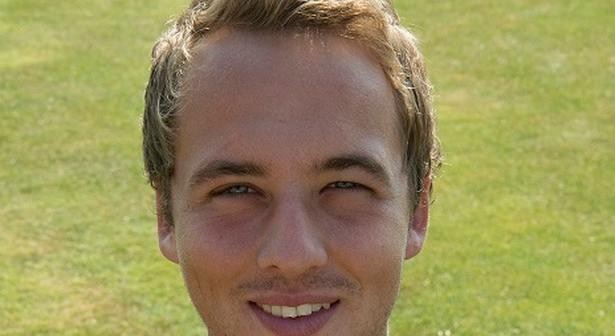 After becoming a household name following his performances in the ICC World Cup, Scotland's Josh Davey returned to The County Ground on Friday (20 March).
Josh took 15 wickets in his 6 appearances at the tournament but be isn't letting that success go to his head:
"From a personal point of view it was nice to take a few wickets," he said.
"Unfortunately as a team we didn't get that first win in the World Cup but we pushed some teams very close and it was a good experience. It was a bit disappointing not to get a win but we played well and learned a lot as a team and it will put us in a good place going forward."
For a while he was the leading wicket taker in the tournament and his performances exceeded even his expectations.
"It came as a bit of a surprise to me to have taken the most wickets but I'll take that! Obviously you go to a tournament and try to do the best that you can but I never thought that I would be on top of the world at one point. I was very proud of that personal achievement."
What are Josh's plans for the next few weeks?
"I'm back in today but I've been granted a little bit of time off so it will be nice to get away from cricket for a week or so and then it's back in to the season with Somerset which I'm really looking forward to. I really want to continue my good form and hopefully push for a place in the team. That's been my goal since I arrived here and I'll continue to try and do that."