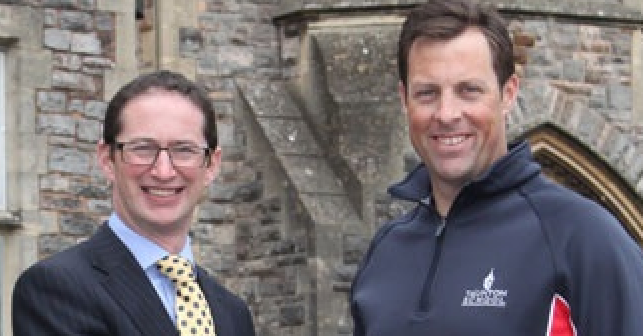 Taunton School has pulled off a sporting coup by announcing that Somerset cricket captain and former England star Marcus Trescothick is joining its coaching team.
Trescothick, 39, has been appointed as cricket development coach from the start of the Summer Term next month.
"I'm looking forward to working at Taunton School and helping the students learn about being a professional cricketer and other elements of elite sports performance." Marcus Trescothick said.
"I've been coming to the school since I was a boy for coaching and the like and now my daughters are both in the Prep School so I'm delighted to be part of the team.
"Obviously playing is still the most important part of my life and will take up my main focus but I'm hoping to grow the role at Taunton School."
Headmaster, Mr Lee Glaser, said:
"It's very exciting that Marcus will be working with us – we aim for excellence in all that we do and he will play a vital role in our cricket programme.
"Marcus is ambitious and, as one of the best players of his generation, our boys and girls will benefit a great deal from his input and experience.
"He is also a fine role model and ably demonstrates that a sportsman/woman can be successful whilst also conducting themselves in the right way both on and off the field."
Trescothick played 76 Test matches and 123 One-Day Internationals for England with a top score of 219 and a Test average of 43.79. He has played 327 First-class matches since his debut in 1993.
Taunton School has produced a rich seam of cricketing talent, among them former school 1st XI captain Tom Abell who scored 95 on his County Championship debut for Somerset last Summer.
The current Somerset squad includes another Old Tauntonian, Adam Dibble, whose sister Jodie is also a former school 1st XI captain.
Jodie went on to play in the Women's Twenty20 World Cup in Bangladesh last year.
Only this week, Trescothick was on hand to present the prizes as Taunton School's U15 girls won the Somerset finals of the Lady Taverners competition at the County Ground.