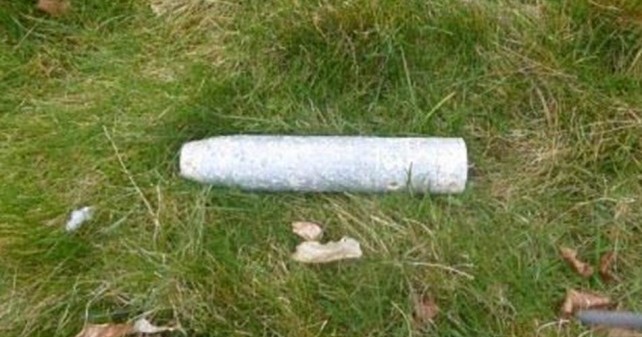 A live 1lb World War Two German incendiary bomb, pictured, found in a garden in Rush Hill, Bath has been safely disposed of in a controlled explosion.
Army explosives experts from Tidworth were called in after a woman who found the device called the police this morning (Monday 30 March).
Bath officers set up a 100-metre cordon around the area and advised nearby residents to stay in their homes.
The explosive ordnance team took the bomb into a nearby field and dealt with it early this afternoon (Monday 30 March).