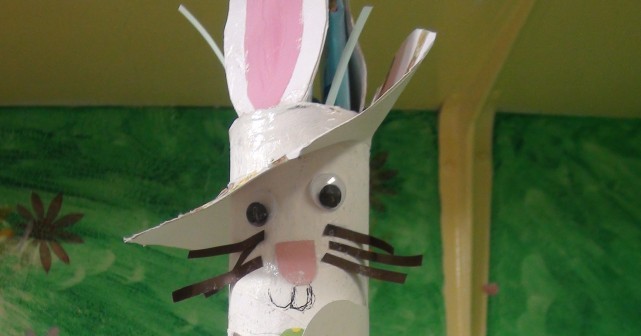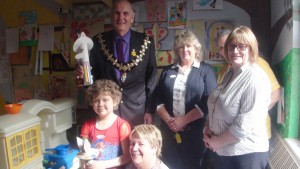 Councillor Dave Durdan, the Mayor of Taunton Deane and staff from Moorhaven Residential Home visited young patients on the children's unit of Musgrove Park Hospital last Friday (27 March) to deliver special gifts in time for Easter.
Groups of residents living at Moorhaven home in Taunton had made and decorated Easter bunny tubes, which were filled with chocolates to be donated to the children's unit at Musgrove Park Hospital.
Little Lauren Down (pictured) was the first child to pick a bunny and shake the hand of the mayor.