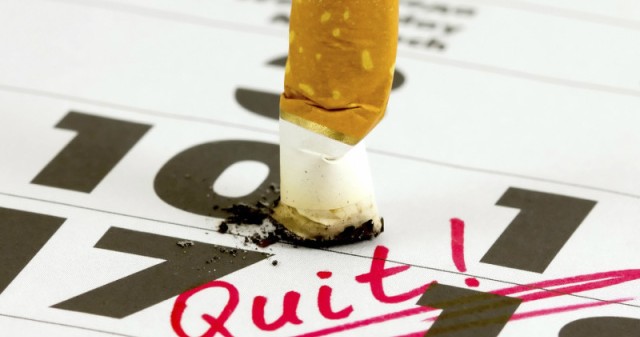 Smokers in Somerset looking to quit will now have a wider range of free support on offer through the Smokefreelife Somerset service which launched yesterday (Wednesday 1 April).
Innovative healthcare provider, Solutions 4 Health, have been commissioned by Somerset County Council's Public Health Team to offer smokers in the county a wide range of support to quit smoking to increase their chances of success.
Smoking remains the leading cause of preventable death in the UK and contributes to around 100,000 deaths each year. Evidence suggests that smokers are four times more likely to give up smoking with support from a specialist advisor.
The new local stop smoking service will cater for the needs of the local population with out of hours support for people who work and accessible clinics in local community settings including community centres, leisure centres and GP surgeries. Support will be offered over a 12 week period with free Nicotine Replacement Therapy (NRT) to help smokers gradually beat their smoking habit.
Smokers will be offered support through club and communal activities, combining quitting with fitness activities in addition to traditional one to one settings, providing them with peer support whilst they quit.
The service will soon be launching their mobile clinic 'Wellness on Wheels', which will take quit support to people in hard to reach areas. Stop smoking advisors will also be able to provide advice in a number of different languages to cater for each individual's needs.
Leena Sankla, Director of Public Health & Lifestyle Services, Solutions 4 Health Ltd said:
"We are delighted to be the new provider of the stop smoking service for Somerset. We are keen to give smokers the best possible chance to quit smoking and to reach out to all smokers. Smokefreelife Somerset will aim to make it easier for people to access stop smoking services in the county with professional tailored support through their GP, Pharmacy and through local community venues, including a dedicated mobile outreach vehicle."
Stewart Brock, Public Health Specialist at Somerset County Council, said:
"We are very excited about these new approaches to helping people quit smoking, hopefully for good. Not only will they gain support from their peers and an outreach worker whilst trying to quit – but they'll have plenty of fun too."
For more information on the Smokefreelife Somerset stop smoking service or to sign up, call 08002461063 or 01823765006 or text QUIT to 66777. Visit www.smokefreelifesomerset.co.uk for your nearest stop smoking clinic.
Did you know? After 20 minutes of stopping #smoking your #bloodpressure & #pulse rate will return to normal… contact us for free support!

— SmokefreelifeSom (@Somerset_sfl) March 26, 2015