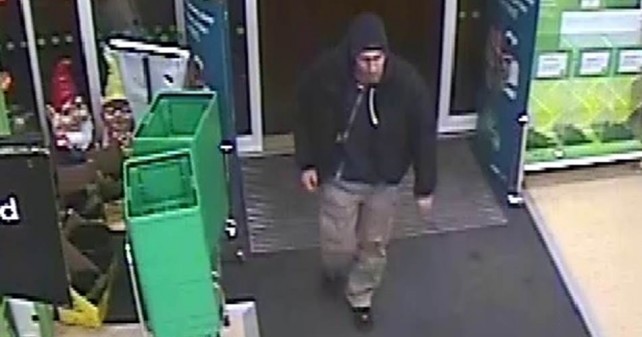 Can you help identify this man who may have information about a theft at Asda, Longford Road, Wellington?
On Tuesday 24 March 2015 at around 20:00 a man entered the Asda store, Longford Road and selected various joints of meat amounting to around £90.00 and then left without paying.
The CCTV image shows a man who Avon and Somerset Police believe may have information which can help their enquiries.
He is described as a white man; around 5ft 8 to 5ft 10, with an average build. He was wearing black trainers, light coloured combat trousers and a blue hoody.
Anyone with information should contact Crimestoppers immediately.