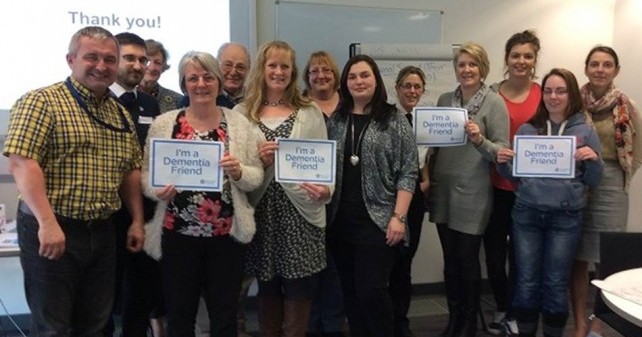 Avon and Somerset Police officers from Bridgwater have been trained to be Dementia Friends Champions.
The aim of the scheme is to improve people's understanding of dementia and its effects.
Inspector Mark Nicholson said:
"We see the role as an extension of community policing and supporting vulnerable people on our patch. We have joined forces to run 'Dementia Friends Information Sessions' for local policing teams and neighbourhood watch groups to help them actively engage with people living with dementia".
This is the second training day of its kind given to officers within Somerset.
The programme has been embraced by several local policing teams, with more training sessions planned for other areas.
Mark continued:
"It's a great use of resources from an already established community group serving local people. It is an extension of the good work already in the community.
"Being a Dementia Friend is about taking little actions such as to behave patiently with someone showing signs of dementia, spending more time with a relative affected by dementia, fundraising or generally raising awareness. This will help our community to be more dementia friendly and bring people closer together."
The programme is also being offered externally with organisations such as colleges. If you would like Mark and the team to come and run a Dementia Friends Session within your neighbourhood watch group or organisation, please contact Avon and Somerset Police on 101 and ask to leave a message for Mark Nicholson.