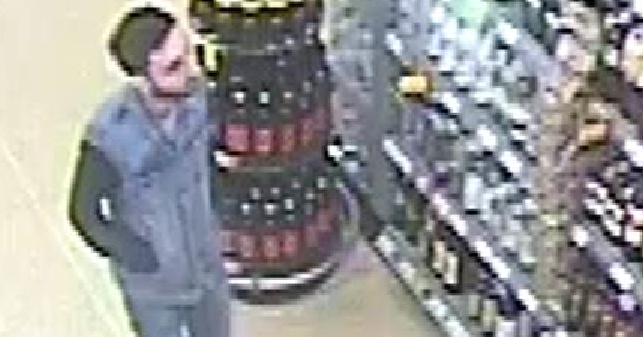 Avon and Somerset Police would like help identifying a male and female who have selected several bottles of spirits in Asda, Longforth Road, Wellington, placed them in the trolley before covering them up with food items.
The security tags have been removed before they have left paying for the food items and making no attempt to pay for the spirits.
They are described as a white male, 5 ft 8 – 5 ft 10, with dark coloured hair, slim build, wearing black trainers, light coloured jeans and a sleeveless blue denim jacket with a long sleeve black top underneath.
Offender 2 – white female, of average build, wearing blue trousers and a blue jacket with dark coloured, shoulder length hair and brown shoes. Both aged in their late 20's – early 30's.
Anyone with any information are asked to contact Crimestoppers immediately.