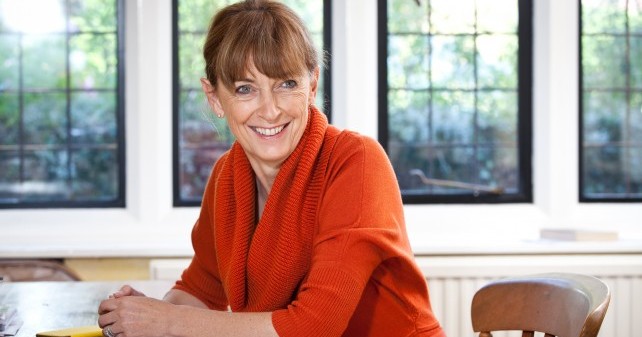 Police and Crime Commissioner Sue Mountstevens is supporting Mental Health Awareness Week in recognition of the impact mental ill health can have on both victims and offenders.
A quarter of the population will experience mental illness at some time in their lives and so each year the Mental Health Foundation holds a week dedicated to raising awareness of the issues and how it affects people.
Mental health is an issue which can affect behaviour which in different ways can bring people into contact with the police and the courts so it's an issue close to Sue's heart.
Research by Victim Support found that in 2013 people with severe mental illness were five times more likely to be a victim of assault and three times more likely to be a victim of household crime – and that 45% had been a victim of crime in some way.
However, it's not just victims; the Mental Health Foundation states it affects offenders with 90% of the prison population experiencing mental ill health.
Making sure people with mental illness get the support they need has been one area Sue has concentrated on over the past two and a half years.
Explaining why it's such an important area, Sue said:
"Navigating your way through the police and the court system can be a daunting experience for anyone not used to the criminal justice system.
Some people will need more help and support through that process and I want to make sure they get it.
"Of course, it's also important that we also continue to invest our time and resources helping tackle the behaviour before people offend so that we have fewer vulnerable people becoming victims in the first place.
It's only by taking a holistic approach that we'll really be able to make a difference."
Over the past couple of years Sue and her team has:
Spent £329,000 commissioning a new Adult Advocacy Service providing extra support to victims of crime and anti-social behaviour who need it because of mental ill health, learning disabilities or other needs. This is being provided by AVoice; a collaboration between The Care Forum, SEAP and SARI.
Commissioned a new Lighthouse Victim and Witness Care service to improve care for vulnerable victims which is receiving £296,000 a year from the Police and Crime Commissioner.
Campaigned to get better support for people suffering mental health crises – including raising awareness of the unsuitability of police cells for people detained under the Mental Health Act (MHA) in favour of them being taken to a health facility.
Submitted evidence to a Home Affairs Select Committee on Policing and Mental Health.
Signed the Mental Health Concordat alongside other local agencies to improve support for people with mental ill health – including stopping under-18s detained under the Mental Health Act being taken to a police cell.
Given £21,000 towards a mental health practitioner to work alongside IMPACT and IRIS in Bristol.BThese projects work with prolific offenders and people at risk of causing serious harm to the public and their victims. The funding was awarded through the 2015/16 Community Safety Grant.
Awarded £17,000 to The Southmead Project. This will help support those with severe and complex needs associated with childhood abuse and trauma and addressing any later mental and physical ill-health. This was awarded through the 2014/15 Community Safety Grant. Other projects have also been supported including Kinergy who have received funding towards a counselling service for survivors of rape and sexual abuse.
Visited projects including The Southmead Project, Kinergy and Compass Disability Services to meet people with mental ill health, listen to their experiences and see work being done to support them.
You can read more about some of the latest work being done in Sue's latest blog on policing and mental health.
Sue will continue to be a voice for vulnerable victims and ensure that they get the help and support they need.
If you have something to say about this important subject you can contact Sue on 01275 816377 or by writing in by email at pcc@avonandsomerset.police.uk or by post.