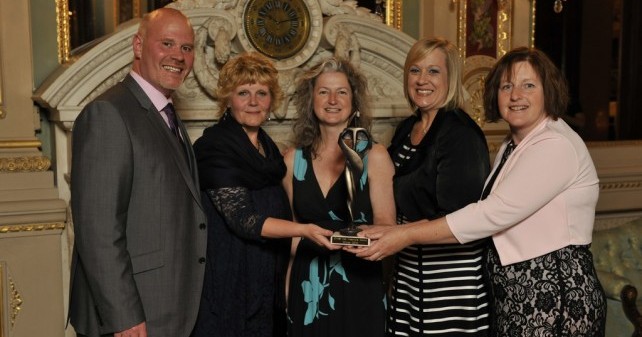 Taunton's Musgrove Park Hospital has been named as one of the CHKS (the leading provider of healthcare intelligence and quality improvement services) Top Hospitals for 2015, an accolade awarded to the 40 top performing CHKS client trusts.
The Top Hospitals award is one of several awards that are part of the CHKS Top Hospitals programme.
As well as national awards for patient safety, quality of care and data quality, CHKS celebrates excellence amongst its clients across the UK.
The Top Hospitals award is based on the evaluation of over 20 key performance indicators covering safety, clinical effectiveness, health outcomes, efficiency, patient experience and quality of care.
Musgrove Park Hospital's Chief Executive, Dr Sam Barrell, said:
"It is a real honour for our hospital to receive this very prestigious award as it is based on our performance as a hospital in a number of key areas.
In addition, I am very pleased to report that the Haematology, Oncology and Palliative Care (HOPE) team were also highly commended as one of three shortlisted organisations in the International Quality Improvement Award category, and Musgrove were also highly commended in the Patient Experience Award category.
"I would like to congratulate colleagues in both the HOPE and patient experience teams, as well as staff across the hospital who every day go that extra mile to make sure patients have a good experience."
The CHKS Top Hospitals programme awards were held in London on 19th May and were attended by over 200 guests including leaders from across the healthcare sector.
Jason Harries, managing director, CHKS said:
"These awards recognise outstanding performance in those areas which we believe are critical to delivering good patient care. We are delighted that Musgrove Park Hospital is one of our Top Hospitals 2015."