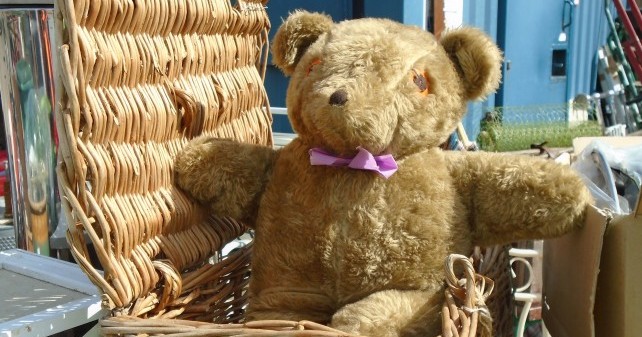 Taunton's Priorswood Recycling Centre has been recognised for its innovation, quality and performance in the competition for a national award.
While just pipped at the post for an award, it was shortlisted in the prestigious Let's Recycle Awards for Excellence in the best Civic Amenity Site of the Year category.
Taunton Recycling Centre at Priorswood is one of 16 recycling sites operated by Viridor on behalf of Somerset Waste Partnership across the county.
It is one of five busier Somerset sites open 8am-4pm seven days a week, and accepts dozens of household materials, as well as non-household items, from residents' vehicle parts to a range of chargeable business waste.
In the past year, visitor numbers to Taunton Recycling Centre have risen to almost 240,000 and the recycling rate at the site has increased to 77.6%.
The award judges were impressed with the site, which has a Reuse Shop that offers bargains while saving Somerset residents thousands of pounds in reprocessing costs.
In its first year, the Reuse Shop dealt with 119 tonnes of goods, including 537 bicycles, 170 doors, 35 wheelbarrows and two sewing machines.
The centre scored highly in its work with the local community through its partnership with Bridgwater College.
For the past three years, Viridor has been providing young people with learning difficulties an opportunity to gain work experience at the site.
The 12-week placements provide practical training and mentoring, enabling disadvantaged 18-20 year-olds the opportunity to gain confidence and skills in the workplace.
In addition, a partnership with the local job centre provides similar supported placements to individuals who have struggled to find or hold down jobs.
Training and support provided through these opportunities has enabled several of the candidates to find long-term employment within the industry and beyond.
The submission also recognised the support the centre's team had given to the local community after the 2014 floods by providing free skips, containers and haulage to the worst affected areas.
In all, 432 skips and over £10,000 of gift-in-kind were provided to help the clear up operation.
The judges were also interested to hear about the QueueCams, which mean the centre's visitors – and those at Bridgwater and Yeovil – can check a live image of its front entrance before setting off from home or en-route on mobile devices and thus avoid queues.
More than 15,000 unique visitors have viewed the QueueCam in the past 12 months with reportedly shorter queues at traditionally peak times.
Somerset Waste Partnership Managing Director Steve Read said:
"It's brilliant and fitting that Taunton Recycling Centre was a finalist in one of the industry's top awards for excellence and innovation. This recognises the commitment and sheer hard work of many dedicated staff to help Somerset's residents and businesses recycle more, waste less and save money.
"Taunton is just one of the many excellent recycling centres in the county but the work it does with young people and the support given to the 2014 flooding gave it an extra edge in this national competition."
Viridor's Somerset Operations Manager, Mike Griffin, said:
"We have worked hard to implement changes to maximise recycling opportunities and make visitors' trips to the site as smooth and rewarding as possible. I'd like to thank the team at Priorswood for their hard work and dedication."