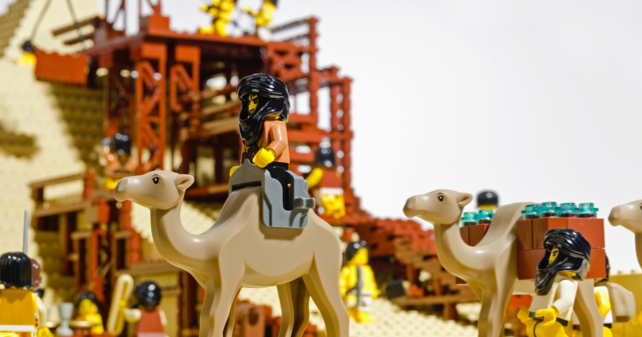 The Museum of Somerset has revealed that its 'blockbuster' exhibition for summer 2015 will be called 'Brick Wonders' – Wonders of the World made out of LEGO bricks.
The exhibition opens on Saturday 11 July and runs until Saturday 2 October.
The LEGO models cover thousands of years of history, and every corner of the planet.
There are models of the wonders of the ancient world, through to wonders of the modern age such as the internet, transport and the media.
They include the Great Pyramid of Giza, the Great Wall of China, Old London Bridge, an operating theatre and a huge model of a modern airport.
There will be over 70 models, ranging in size from a few centimetres to several metres.
The models have been made by Warren Elsmore, and are designed to appeal to all ages.  LEGO bricks are unique in having been a top-selling toy for over 50 years.
This special exhibition will be open during the same hours as the Museum of Somerset, Tuesday to Saturday from 10.00 am to 5.00 pm.
It is expected to be very popular so the museum will also open on Mondays during the summer school holidays. Tickets cost £2 per person, with under-3s free.
Susie Simmons, Visitor Services Manager at the museum, said:
"We are so excited to be bringing this exhibition to Somerset.  It is the first time it has been to the south of England.  Some of the models are incredible.  My favourite is the model of Old London Bridge."
"We are hoping that lots of people will come along to see the exhibition and be inspired by it.  There will be an area for children of all ages to have a go at creating something themselves.  During the summer holidays we will also have a larger play zone where children can get hands-on."
Warren Elsmore said:
"It's wonderful to be bringing Brick Wonders to the South West – which has so much history of its own!
While building Brick Wonders we looked all over the world for inspiration, but much of it came from very close to home.
I hope this exhibition can bring some inspiration to all of its visitors – whether young or old."