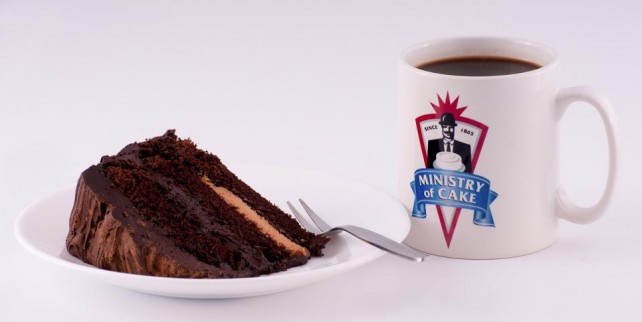 Taunton based company Ministry of Cake is proving to be a shining example of how businesses can thrive in the area with practical and financial support from Taunton Deane Borough Council.
The company, which manufactures high quality desserts and puddings is seeing sales increase and the workforce expand with turnover increasing by some £5 million in the past year. It is also expanding its UK distribution base and is opening new markets internationally.
Ministry of Cake was bought in 2014 by its management team and private equity, led by Prime Minister and chief executive Chris Ormrod. It also acquired property in Devon to set up Ministry of Puddings.
The Borough Council awarded the company £40,000 to support an extra 40 jobs being created in Taunton through its Investment fund.
Cllr Mark Edwards, who holds the business development portfolio, said:
"Ministry of Cake is a prime example of how businesses can thrive and grow in Taunton Deane. We are proud to be host to such a dynamic company, which has its roots going back 150 years in Taunton.
"Our investment fund was set up to help companies provide permanent new jobs in the Borough, and in the past 18 months we have supported the creation of 100 new jobs in bigger businesses..
"We have been working hard to improve our offer to businesses and have an excellent and focused team in place. Taunton Deane's reputation as an attractive place to invest is now recognised amongst investors, and we continue to support new employment land and business infrastructure."
Chris Ormrod acknowledged the past year's strong performance and growth, and recognised that the success is due in large part to his company's location.  He said:
"Taunton has long been our home, and I have every reason to believe we will be here making desserts for generations to come."