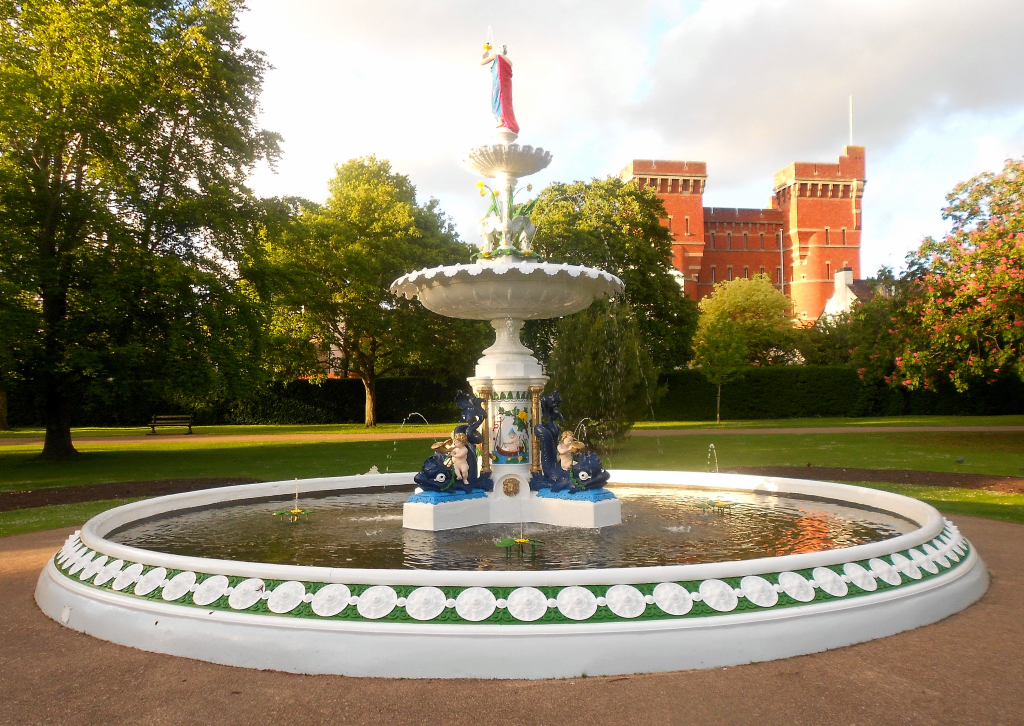 One of the glories of Vivary Park in Taunton is looking at its polished best after a magnificent makeover.
The central fountain has been carefully painted to restore it to its Victorian splendour and is already attracting praise from park users at the start of the busiest season.
Park Ranger Shaun Cregan said:
"Vivary is attracting crowds of visitors – families in particular – and that the two May Bank Holidays had seen people coming from across Somerset and further afield."
Cllr Catherine Herbert, portfolio holder for parks, sports and leisure, said:
"Vivary is the jewel in Taunton's crown. It is a fantastic green space in the heart of the county town. Our staff work incredibly hard, helped by the Friends of the Park and other volunteers, to make it the fabulous place that it is.
"Families love the play area, the model railway and the many family-friendly events that take place. The annual flower show is a huge attraction in August – all in all Vivary has a real vibe."