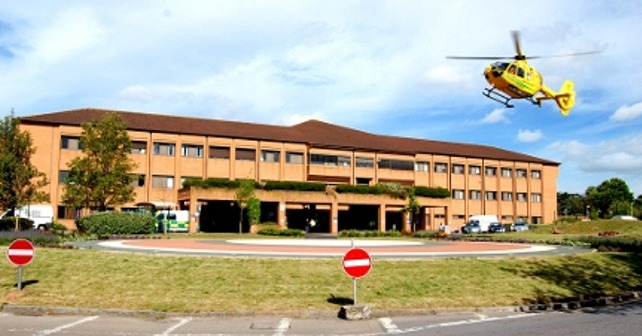 Patients needing neurological-rehabilitation in Somerset will be able to access enhanced care and facilities now that the service has moved to Dene Barton Community Hospital in Cotford St Luke today.
Before the move, the neuro-rehab service was provided onsite at Musgrove Park Hospital in Triscombe ward, alongside other more acute neurological services.
Although the environment on Triscombe ward was suitable for patients needing a higher level of medical care, it was far from ideal for neuro rehabilitation as it did not provide the right environment needed to support the rehabilitation treatment patients needed, such as more intensive therapy treatment, getting back out into the community to go shopping, or support to do day to day tasks such as prepare food and drinks for themselves and get them ready for integrating back into their families and the community.
Some time ago it was recognised that a new location was needed to provide neuro rehabilitation facilities in a different location and work has been ongoing to find the best location to give patients the care they need. Lydeard Ward in Deane Barton Community Hospital provides the space, facilities and surroundings to deliver excellent care and will also potentially provide the opportunity to repatriate some patients currently being cared for outside of the county in the future.
Medical Director, Dr Colin Close said:
"We have long been conscious that the ward we currently provide our neuro-rehabilitation care does not provide the right environment to deliver the best care and treatment to this particular group of patients. That is why I am delighted we are able to move this service to Dene Barton Community Hospital, where a full range of care and treatment can be provided, sympathetically and in a more suitable location.
"It is hard for those patients with us for a longer period of time to live in a busy hospital environment. It didn't fully support the rehabilitation they needed, so hopefully this move will greatly improve our patients' experience."
The first patients will move to the new neuro-rehab facilities at Dene Barton Community Hospital today (Monday 1 June)