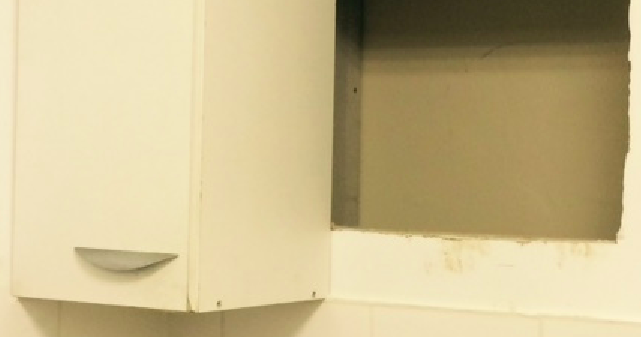 In a multi agency initiative, involving the Police and Devon and Somerset County Council's Trading Standards and Public Health services, traders were visited this weekend in a bid to identify the sale of illegal tobacco.
Premises in Bridgwater and Taunton were inspected on Saturday, using specially-trained sniffer dogs.
Unannounced visits were carried out as part of the exercise in relation to counterfeit and illicit tobacco.
No illegal tobacco was found on this occasion, but remotely operated concealed hiding places, behind a kitchen cabinet and behind hidden doors, that had been used to store tobacco, were found.
Somerset County Councillor David Hall, who is responsible for Devon and Somerset Trading Standards, said:
"Although we've not seized any illegal tobacco on this occasion, the fact that no tobacco was found is evidence that previous work in this area has had a deterrent effect on this illegal trade."
Saturday's action follows similar visits last December in Bridgwater and Taunton, in which 60,000 illegal cigarettes and 11kg of hand-rolling tobacco were seized; and again in Bridgwater in March, where £4,000 of illegal tobacco was seized.
The authorities this week are raising public awareness of illegal tobacco being sold in the UK.
Andrea Dickens, Deputy Director of Smokefree South West, says:
"All tobacco is harmful, but illegal tobacco poses an additional threat to our children and communities. It is becoming a sophisticated and highly organised crime with criminals using increasingly unusual ways of concealing the product from officers.
"Nearly a quarter of smokers in the South West buy illegal tobacco, and we need public support to help to reduce this figure by reporting any information they have, no matter how small they think it is."
Illegal tobacco can be most easily recognised if it's cheap. An £8 packet of cigarettes for less than half price, or a pack or pouch with foreign health warnings, are indications that the tobacco is illegally imported.
"This isn't about some 'harmless bootlegging', it's about keeping criminals out of your neighbourhood and children and young people safe from harm and a potentially deadly habit.", said Andrea Dickens.
A recent survey, conducted on behalf of Smokefree South West, found that nearly two-thirds of adults surveyed agreed that illegal tobacco makes it easier for children to smoke, whilst eight out of ten agree that it puts children at risk. A third of respondents agreed that illegal tobacco brings crime in to local communities.
Somerset County Councillor Anna Groskop, Cabinet Member for HR, Transformation, Health and Wellbeing said:
"Congratulations to the team for their relentless work to eradicate this illegal trade for good and protect our children from this deadly habit."
The sale of illegal tobacco is a criminal offence. Anyone wishing to report the selling of illegal tobacco can report anonymously online to Trading Standards at http://www.stop-illegal-tobacco.co.uk or call HMRC on 0800 595 000.
Avon and Somerset Police Sergeant, Elaine Linham, said:
"Our officers will continue to work in partnership with Smoke Free South West and Trading standards to target illegal tobacco sales in our community. If you are tempted to buy a cheap packet of illegal cigarettes, you should know that your money could simply end up in the pocket of criminal gangs."
The South West campaign is part of the wider Tackling Illegal Tobacco Programme, which draws together local authorities in the South West with HMRC, Trading Standards authorities, Police, Scambusters and other key partners.
What to look out for when it comes to illegal tobacco being sold:
• Price less than £3.50 for 20 cigarettes or under £7 for 50g of hand rolling tobacco
• Missing fiscal mark
• No health warning
• Foreign language on packs – specifically the health warning
• Unfamiliar brands
• Printing errors on the pack
• Unusual taste and smell